Skip to Main Content
It looks like you're using Internet Explorer 11 or older. This website works best with modern browsers such as the latest versions of Chrome, Firefox, Safari, and Edge. If you continue with this browser, you may see unexpected results.
Journals with Book Reviews
There are some journals that primarily publish reviews:
One of the primary review journals for American history is Reviews in American History. The full text for this journal from 1973-1994 is available on JSTOR. Issues from 1995-present are available in Seymour Library.
Reviews in History is an online-only journal (free) publishing lengthy scholarly reviews, since 1996, of "significant work in all fields of historical interest."
H-Net Reviews can also be a useful source for book reviews. H-Net Reviews has reviews from 1993 to the present and is fully searchable by keyword.
Using America History and Life
America: History & Life is the best source for scholarly book reviews for topics in North American history. Book reviews started appearing in this database in 1974.
1. Type in some keywords from the book's title in the search box and select TI Title as the index:
2. Scroll down and select "Book Review" from the Document Type list:
Use Find Full Text to find the journal online, in Pepperdine Libraries, or, if not available at Pepperdine, Request via Tipasa ILL to get an electronic copy from another library at no charge to you.
Use Historical Abstracts to locate scholarly book reviews on the history of the world from 1450 to the present (excluding the United States and Canada)
Types of Reviews
Some book review sources are not appropriate for scholarly work. Avoid reviews in popular magazines such as Choice, Library Journal, Publisher's Weekly, Booklist, etc. Reviews in these kinds of publications are not scholarly reviews.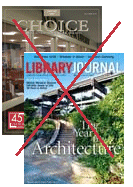 Aim to collect book reviews from scholarly journals. In addition, book reviews in publications like The Times Literary Supplement and The New York Review of Books may be acceptable as they are often written by scholars.