Skip to Main Content
It looks like you're using Internet Explorer 11 or older. This website works best with modern browsers such as the latest versions of Chrome, Firefox, Safari, and Edge. If you continue with this browser, you may see unexpected results.
Researching Your Literary Topic
A reference book can be a good starting place for an unfamiliar topic, providing an overview and key terms to use in further searches. However, many reference books cannot be counted in your required number of sources. Start with the collection of reference books in Gale Virtual Reference Library.
These databases are good places to start your literature-related research. If you have difficulties locating sources on your topic, remember the librarians are available to help.
Specific Online Resources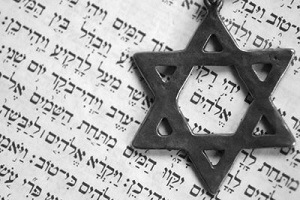 Find Biographical Information
Literature Resource Center contains biographical information for most authors. You can also check these sources.
American National Biography

This link opens in a new window

Access to portraits of more than 18,700 men and women, updated quarterly with new and revised entries, features thousands of illustrations, more than 80,000 hyperlinked cross-references, links to select web sites, and powerful search capabilities. Includes over 900 articles from The Oxford Companion to United States History, providing historical and social context to the biographies.

Biography in Context

This link opens in a new window

Provides biographical information on more than 528,000 people throughout history, around the world, and across all disciplines and subject areas. The database also provides full-text articles from over 350 magazines and newspapers and includes more than 27,000 images plus links to Web sites tied to the lives and works of the subjects.
Why Is Searching the MLA Bibliography Better Than Searching Google?
The MLA International Bibliography contains over 2.5 million records that pertain specifically to language and literature. Material from other disciplines, like biology or political science, is not included.
The Bibliography provides the most comprehensive listing of scholarly material in language, literature, culture, and folklore, including publications not available on the Web.
A professional indexing staff and scholars in relevant fields review books, essay collections, journals, bibliographies, and electronic publications to create the most accurate listing possible.
The materials covered come from reputable publishers in over one hundred countries.
Indexers use controlled vocabulary as subject headings, enabling more precise searches than user-chosen keywords would allow.
Each citation contains the information users need to create a bibliography as part of a research project.
Why Google Scholar?
Question: Why would you use Google Scholar?
Answer: Google Scholar identifies scholarly research materials from a broad range of subject areas.
Google Scholar offers a "cited by" feature - it will display a list of documents which cited the document you originally retrieved. This can be useful in determing how influential a source has been. The list only includes documents available in Google Scholar, though.
Go into the preferences of Google Scholar and select Pepperdine University from Library Links.
Librarian
Elizabeth Parang
Course Description
In this class, we will read and discuss fiction, poetry, drama, and memoirs by prominent Jewish authors of the past century. The reading list will include Elie Wiesel, Cynthia Ozick, Bernard Malamud, Philip Roth, Linda Pastan, Edward Lewis Wallant, Molly Antopol, and others. In addition to close reading of the texts, we will be looking at these works in their social, religious, and historical contexts, as well as in relation to the authors' lives.
Explore. Discover. Create.
24255 Pacific Coast Highway, Malibu, CA 90263
Phone: 310.506.7273
Copyright © 2022 Pepperdine University